Lando Norris Sunglasses – McLaren & SunGod Partnership
We're an affiliate
As an Amazon Associate, we earn from qualifying purchases at no additional cost to you whatsoever.
British F1 racing driver Lando Norris wears SunGod McLaren Formula 1 Team Edition Sunglasses in 2021. The trending sunglasses brand has formed an exciting partnership with the McLaren Formula 1 team and two of the most exciting drivers of the grid in Lando Norris and Daniel Ricciardo.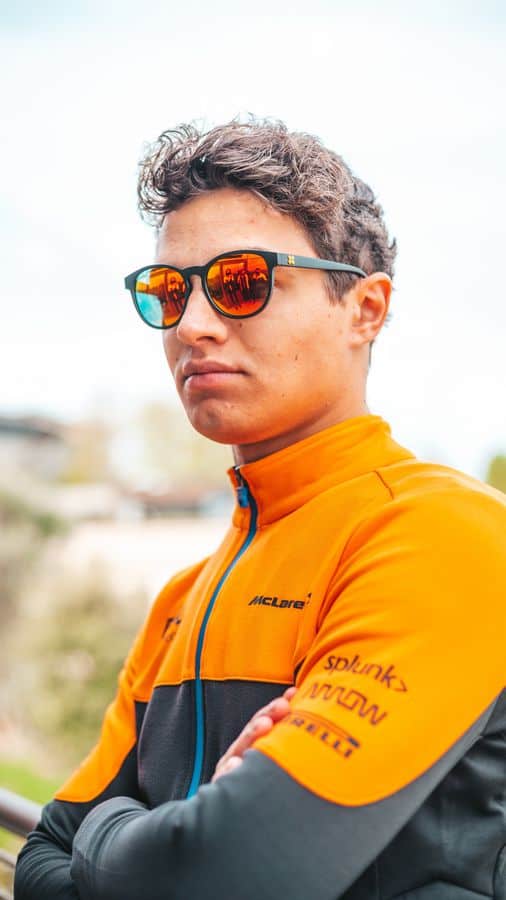 Lando is seen here wearing two versions of the Limited Edition SunGod McLaren Formula 1 Team Sunglasses – Sierras in black with 8KO Polarized Fire lenses in bright orange and the Sierras Limited Edition Lando LN4 Sunglasses with 8KO Neon lenses and Lando Norris branding.
These sunglasses are super cool and are a must-have for any Lando Norris fan. Especially the Neon LN4 model. You can find these on SunGod here.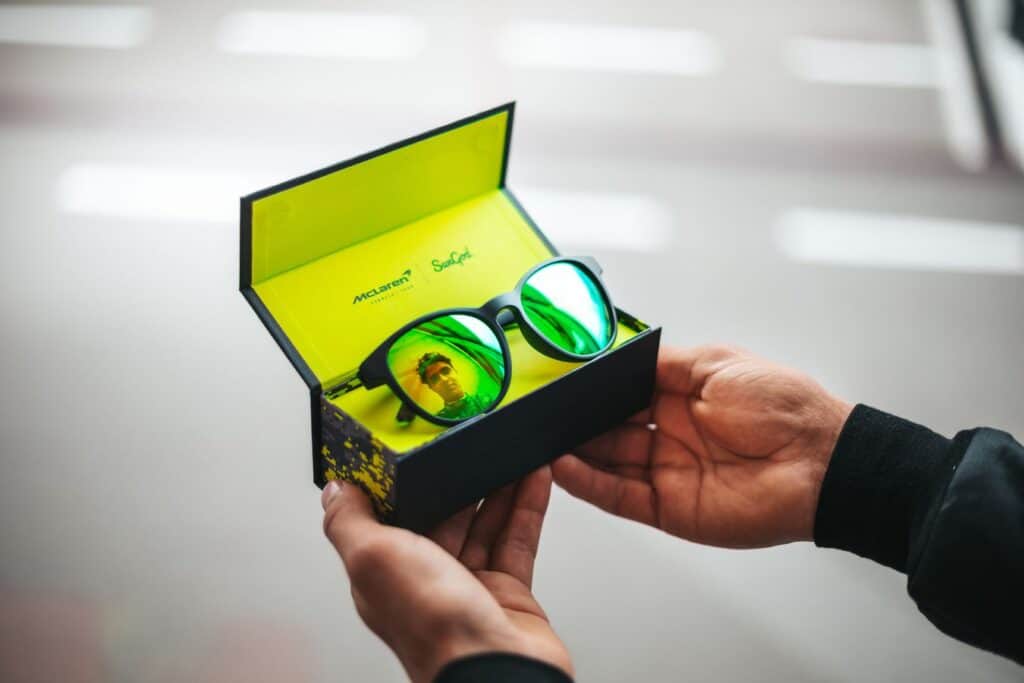 More Lando Norris Sunglasses
If you're an F1 fan, you might want to check out our previous post on Lando Norris wearing Dior sunglasses in last season's Formula 1: Drive to Survive.
Images of Sunglasses © SunGod.
About the Author: Chris works in the eyewear sector and can also be found on @MovieRetrospect on Instagram or Twitter.
Support The Author: I don't get paid to work on this site. If you found this helpful, please buy me a coffee, it really helps a lot.